NEVER WORRY ABOUT THE ARRIVAL OF YOUR CARGO AGAIN
Bizi Transport's specialized equipment, professional drivers and well-maintained fleet deliver reliance results, every time.
Dependable and efficient transportation is vital to the success of your business, let us get you where you need to go, promptly and cost-effectively.
Don't chance the secure arrival of your shipment to just anyone. Our streamlined systems and safety-first approach make us the Canadian freight operation you've been looking for.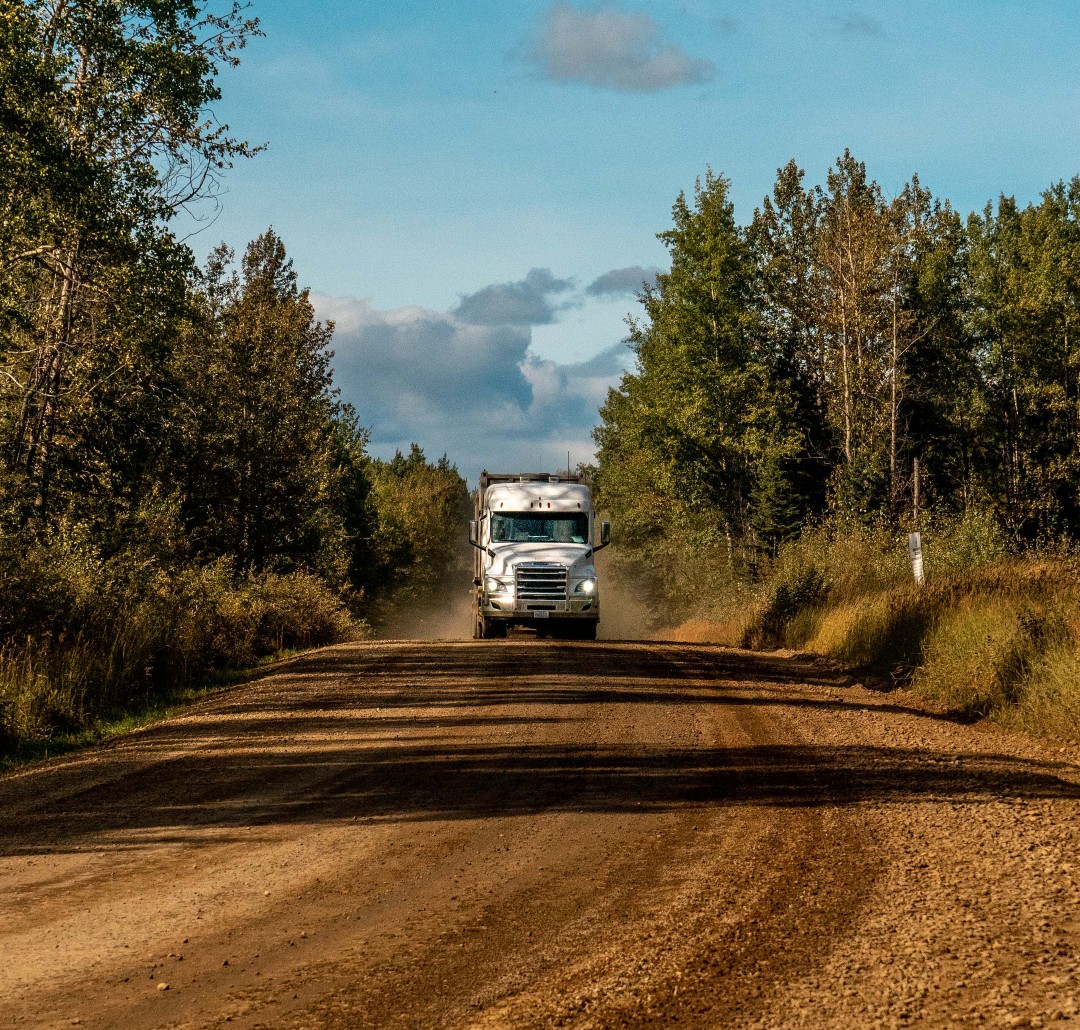 Join the Bizi Team
The transportation industry is essential to our economy and Bizi Transport is leading the way in Canada's promising freight future. Our commitment is to making a difference in the lives of our employees, our customers and communities. We believe in maximizing efficiency and increasing profitability for all.
When you join the growing Bizi team, you will feel valued and acknowledged. Our company believes in individual empowerment through best-practice training and honest communication between Management and Staff.
As a valued member of our team, your safety and success is our priority.
Get a Free Quote
We work hard to develop long-term relationships and keep strong lines of open communication with our clients.
No matter where you are, we'll keep you informed about the progress of your shipment.
We Put Your Safety First
We are devoted at every level to ensure our employees have a safe and healthy workplace. Our program meets and exceeds minimum OH&S regulations and we are constantly looking for ways to ensure worker safety. We train all our drivers to the highest standards exceeding our client requirements.
Our Safety Requirements include:
⟶First Aid Certified
⟶H2S Alive Certified
⟶CSO (Common Safety Orientation)
"I drive for this company…very innovative, they seem to be able to grow their fleet and find work for their drivers. The entire company, from the owner, front end, field supervisors and the mechanics put in long hours to ensure a safe and fairly stress free work environment".
"I have been to a few companies and I have found Bizi Transport to be one of the best oilfield trucking companies to work for. Office staff are great and listen to your concerns. I already recommended others to come here to work".
Explore Opportunities
We're continuously growing and are always seeking great drivers.
We look for experienced, professional and hard working Class 1 drivers who place an emphasis on safety and customer service. Ideally, we like to see 3 – 5 years Class 1 driving with the majority of that being B-train experience, however we know there are great drivers with less experience in which we will consider.
For our Frac Sand Transport projects which are currently in the northern areas of Alberta & BC, travel and the ability to work away from your home for extended periods of time is essential. These jobs frequently require tire chains and you must have previous off road experience.
We have additional service lines that we cross train any interested drivers in. These include chemical transport, flat deck work, molten sulphur, fluids and others.
We offer steady work, competitive wages, Health & Wellness Benefits, a PPE Program, newer trucks & trailers and a great work environment.
You must have First Aid, H2S Alive, ODA (Oilfield Driver Awareness), CSO (Common Safety Orientation), an acceptable driver's abstract and the ability to pass our pre-employment A&D testing.
If you feel you are motivated and dedicated to excel as a Bizi driver, please send a detailed resume, current abstract and safety tickets to hr@bizitransport.com
Subscribe to Our Newsletter
Sign up with your email address to receive industry news and updates.
27, 27123 Hwy 597 Blackfalds, Alberta T0M0J0